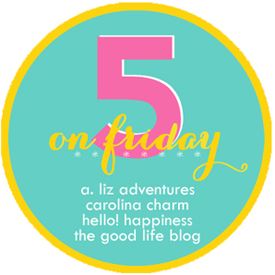 One
These Jimmy Jams
It's PJ day at daycare! I never send G out of the house in PJ's he gets dressed just like everyone else however when it's PJ day we bend the rules. I sent him in these monster one's and they are so cute on him!
Two
2nd foods
We started G on 2nd foods and he loves them!!!! The mixed fruit is his favorite and he opens his mouth so wide for the chicken and rice! We decided it was time because he started to become difficult at feeding time and I think he bored with the bland flavors.
Three
I'm obsessed with Duck Dynasty
Four
Cool Mist
Ordered this for G's room. His stuffy nose has been persistant and the one we had started to not work so good.( it was bought in a rush and was only $20.00) I did a ton of research and this for the most part highly recomended so it's on it's way to our humble abode and hopefully it helps!
Five
My boy came to visit me at work yesterday!