It's time for 5 on Friday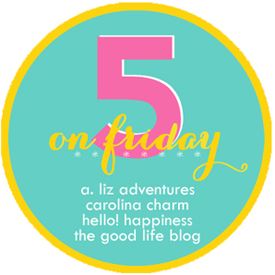 One
Guys try this fo' real. It's from Bath and Body Works. It smells so wonderful I cannot get enough of it! Plus I love the little mason jar ones!
Two
How awesome are these. Now that we have cooler nights I have been dressing G in the comfy fleece jam's. He loves them
Three
I know I'm probably way late to the game but I just found these on amazon (it popped up in my "things you might like" section, the sucker me in every.single.time!) I got one for me and one for Michael and we will be working them into our night time routine.
Four
You get more savings from Target and you can stack coupons with it? I'm so there!
Five
This picture
Yes he fell asleep like that and stayed asleep through the grocery store holding that AND did not let it go until I took him out of his carseat at the doctors office. I mean how cute is a sleeping baby with a death grip on an elephant toy?
Happy Friday everyone!