Linking up again for 5 on Friday Love it!!!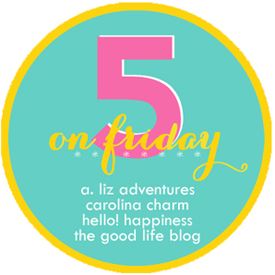 One
Sam Adams OctoberFest
My husband says that this is his beer because his birthday is in October so we drink it from the time it comes out until we run out. I'm talking we buy at least 3 cases of it! It just says fall to me!
Two
Mike's Hard Smashed Apple Cider
I neeeeeeed to try this!!! I love me some apple cider
Three
I mean football is here and the Broncos won their game which means my hubby is still in our sudden death pool!
Four
I mean football is here and I'm loving being able to bust out all my red white and blue bills swag
Five
I bought this hat for G and it fits perfect and I love it.