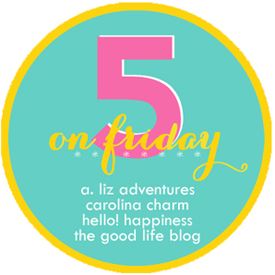 One
My nugget in his costumes!
Two
I got my tree!!!! I ordered it Monday and it already came. It is a little different than the one I posted about last Friday BUT I la love it!
Three
My mom and I (and G) are going shopping Saturday! I'm getting new glasses and we are going to the new Home Goods that just opened! I can't wait!
Four
We love these for nights when Grayson gets a quick bath, like last night after Trick or Treating when he was exhausted and 45 minuets past his bed time. They suds up nice and smell amazing!
Five
Grayson is cutting teeth (!!!!!) like a mad man. This has been living in his mouth!


I hope everyone has a wonderful weekend!!!!