We are fast approaching the most wonderful time of the year!
So my 5 today are going to be Thanksgiving inspired!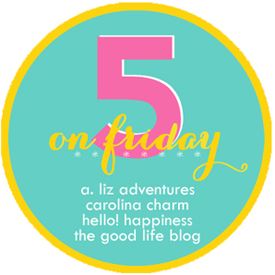 One
Chocolate pie
What is it weird that I started with dessert? The sweet lover in me eats dinner just to get to dessert a trait I inherited from my Papa. This is my favorite pie at Thanksgiving and I like it with an extra side of cool whip!
Two
Turkey Dinner
This is Grayson's favorite Stage 2 food and it makes me happy that he will be enjoying a Turkey dinner right along with us.
Three
Pillsbury Cinnamon Rolls. I have eaten these for breakfast on Thanksgiving since I can remember. We cook them up have some egg nog or now coffee and watch the parade. It is a tradition I can't wait to pass on to Grayson!
Four
I can't wait for our updated family pictures (for my parents picture wall) with G in them! And as of right now he will be sporting this shirt!
Five
I will get all sappy here and tell you that my family is the number one must have. Them and wine because sometimes you need it to get through the crazy. Just kidding (kind of). There is nothing better than being at a table surrounded by the people I love and that make me smile!


Happy Friday and have a wonderful weekend!!!